Get It Right or You'll Regret It
As A Manager Your Most Important Job Is Hiring And Developing A Great Team
Because she never forgot the lessons learned from hiring the wrong person, Lorraine Lane has spent many years training hiring managers to Get It Right, the title of the book she and her partner, Jay Michlin have recently published.
Years ago, she hired the wrong person to fill a recruiter position, and this proved to be costly in so many ways. When managers discuss "cost", it's usually the dollars that are top of mind, but there's so much more than apparent dollars to the cost of a bad hire.
There's the cost to the hiring manager's time and energy trying to manage a non-productive or frequently absent employee. Then there's the work that doesn't get done. As a result of Lorraine's mistake, openings were taking longer and longer to fill because the recruiter she hired wasn't doing the job. And, because openings weren't being filled, production was down and managers were offloading ever more work onto their current staff. Overtime became the norm and morale dropped. Managers were hiring out of desperation and desperate short cuts came back to bite.
Lorraine says that she didn't realize the heavy cost at the time, and she is passionate about working with hiring managers to take all she learned into consideration, avoid the unhappy costs, and Get It Right. Most times, managers are surprised because they've never thought about recruiting and hiring this way, and they're grateful for the insight and help.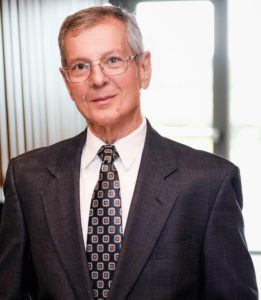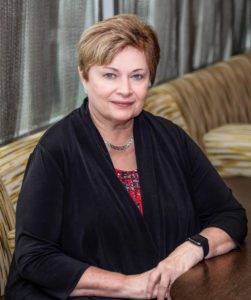 Jay Michlin joined Lorraine after a 30-year career as an executive in both large and small technology companies in California's Silicon Valley. Many of his assignments were turnarounds of one sort or another, and he often found that previous bad hiring practices were an integral part of their problems. He learned to make hiring an asset so that his companies were attractive to the best candidates in a hotly competitive industry.
What Lorraine and Jay lay out in Get It Right is a process that starts with a current and relevant job description (outdated job descriptions need to be sent to the archives) and progresses all the way to a welcoming and solid on-boarding of the new hire. When managers Get It Right, they, their staff, the new hire and the whole organization benefit. When the manager doesn't Get It Right, everyone, especially the manager, suffers.
Business-Building Referrals
Play Your A-Game and Become A Networking Super Star
"Will you play big? Or will you play safe? That is the question. Business-Building Referrals will give you the tools you need to play big—and win the referral game."
—Coach Dave Buck, Master Certified Coach, MBA
CEO, CoachVille.com
If you're a small business owner who dreams about a real referral-based business, then my book,  Business-Building Referrals, is for you. It's a guide for turning yourself into a networking superstar—in a way that's easy and natural for you. This book teaches you how to make the essential connections and build the relationships that are the foundation of a referral-based business.
In this book, you will discover …
the four foundational principles for building a solid referral-based business.
how to develop a small group of referral partners who will seek you out.
the number-one strategy for building a referral-based business.
And… best of all, you'll never have to ask for referrals again!
Networking Interview
Listening to this interview with Lorraine will give you insights into the long lost art of referrals and networking.