Coaching
Whether you're the owner of a small business or a leader in a larger business, for many critical issues and decisions the buck stops with you. If you sometimes experience overwhelm or isolation, we can help with a professional program tailored to your specific needs. Our offerings include professional coaching and tailored small business consulting.
Development
You know better than most that owning your own business isn't easy. You're faced with marketing, finance, sales, IT and more, all in addition to the business itself. We provide experienced advice in the areas you need, and support to help you guide your business in the way you want. Our offerings include The A-Game Program, the Business Mastery Academy and the Customer Service Program.
Training
We offer workshops on a variety of topics including interviewing, customer service, networking and referrals, and negotiation, as well as tailored training programs on business, management and leadership topics of particular interest in your company or organization.
Our Mission
To bring to individuals, businesses and business communities the skills, insight and perspective that come from our long experience as business owners and as executives in large enterprises. We succeed in our business only when we help you succeed in yours.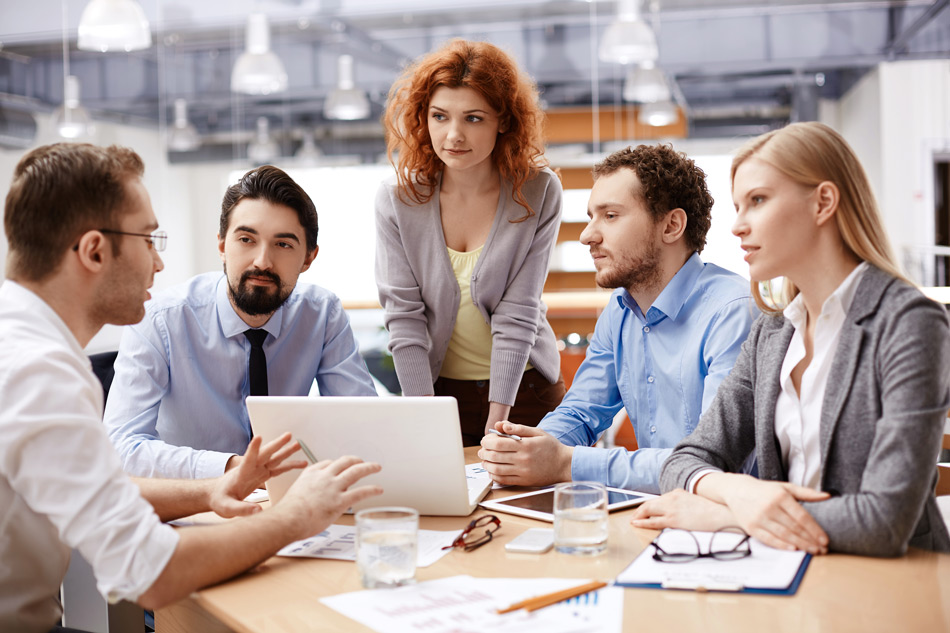 "My wife met Lorraine Lane at a networking event we were attending, and immediately sought me out in the crowd to introduce me. With the down-turn in the economy, my law practice was suffering, as was just about every other business we knew. Lorraine introduced herself as someone who helped businesses like mine to grow. This was something my firm definitely needed. Lawyer advertising has become big business, but our law firm is small and focuses on personal referrals as its main source of clientele. I hired Lorraine shortly after our meeting to help 're-grow' our business. Lorraine incorporated her 'four As' and helped motivate my partners, my staff, and me to become more aware and attentive to the business. It wasn't long before we began to redevelop referral partners, increase referral sources, and generally enjoy a revitalization of our practice. I know first-hand that the A-Game is a winning formula to improve business, increase revenues, and more importantly generate a long-term referral base. I thank my wife Arndrea for making this valuable introduction and Lorraine for helping take my business to the next level."
Craig A. Laporte, Esq.
"I love this book! I'm a past participant in Lorraine's A-Game Program: the tactics she teaches have helped me to be intentional both about giving and getting referrals. I'm proud to say that most of my business comes from referrals. This book is a study guide to help you grow your business. Actively play your 'business game' the A-Game way—and you will win all the way to the bank."
Laura Woodard
President of GrassRoots Marketing Group, Inc.
Sales and Marketing Consultants, Tampa, FL
"I really enjoyed Business-Building Referrals. I didn't expect it to be so engaging, as the topic didn't seem to apply to me. However, it totally held my interest and I kept finding myself saying, 'yeah, that's great advice for these other situations, too.' Lorraine's writing style is friendly and down to earth, very easy to understand, yet professional. This book will be a gem for anyone serious about growing their business. There's no doubt a lot of work to be done, but Lorraine has broken it down into manageable pieces that will give confidence to even the faintest of hearts."
Carolyn Joslin, PHR
Southwest Florida Water Management District
"In Business-Building Referrals, Lorraine Lane describes the practical details of positioning oneself with the right trajectory to create a thriving business. Working in small metro area markets, where most people live and work, making connections is imperative. Building on her own struggles and experience, Lorraine lays out an honest and straight-forward program for conquering internal and external barriers to success. She weaves the practical realities of being your own sales person and business developer with concrete actions that can take the reader from bewildered to benefiting in business."
Charles Armiger
VP Program Development, SpeedInfo
San Jose, CA
"I recommend the A-Game Program for every small business owner because it was of such value to me. I now have a solid base of referral partners and a steady stream of clients. I've become much better at networking as a result of the A-Game Program. I ask questions and I listen…instead of launching into a commentary about my business and myself. I've learned to be present with my clients and listen to their needs and how my service can help them. Several clients have told me how much they appreciate the fact that I listen to them. The A-Game of Business-Building Referrals is a proven strategy and my participation in it has made my business more enjoyable and more profitable."
Jim Schaefer