Coaching
Whether you're the owner of a small business or a leader in a larger business, for many critical issues and decisions the buck stops with you. If you sometimes experience overwhelm or isolation, we can help with a professional program tailored to your specific needs. Our offerings include professional coaching and tailored small business consulting.
Development
You know better than most that owning your own business isn't easy. You're faced with marketing, finance, sales, IT and more, all in addition to the business itself. We provide experienced advice in the areas you need, and support to help you guide your business in the way you want. Our offerings include The A-Game Program, the Business Mastery Academy and the Customer Service Program.
Training
We offer workshops on a variety of topics including interviewing, customer service, networking and referrals, and negotiation, as well as tailored training programs on business, management and leadership topics of particular interest in your company or organization.
Our Mission
To bring to individuals, businesses and business communities the skills, insight and perspective that come from our long experience as business owners and as executives in large enterprises. We succeed in our business only when we help you succeed in yours.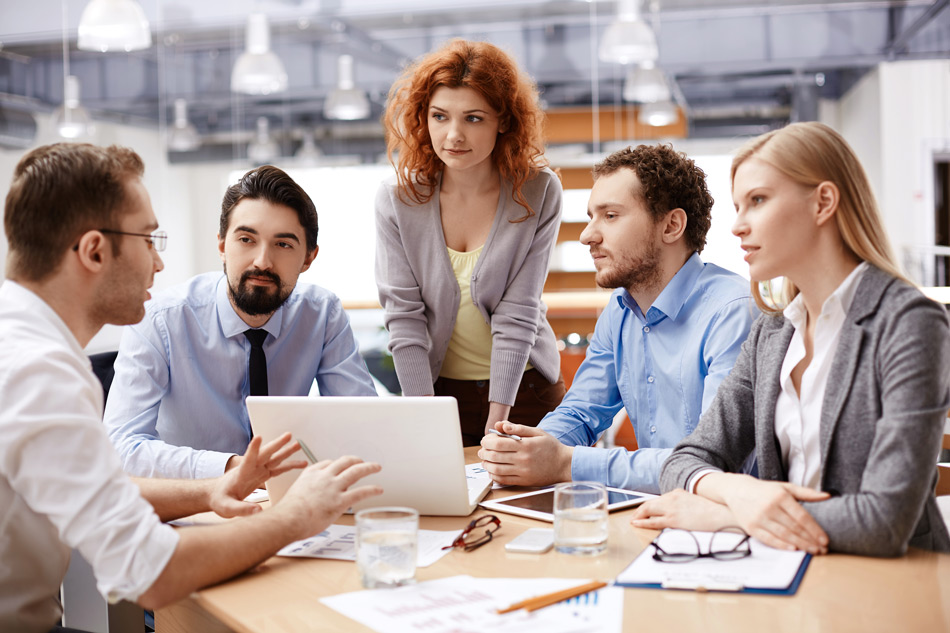 "One of the As in Lorraine's A-Game Program is 'Awareness and Attention.' As a result of participating in the program, I now bring a much higher level of awareness and attention to everything I do in my business, and it has paid off. In her program, Lorraine encourages self-awareness. I now have a self-awareness practice in which I allow myself fifteen quiet minutes every day—with no email and no phone calls. While this practice may sound basic, and be obvious to some, it is one that has had a significant positive impact on me and my business."
Carla Collier
Marketing Director, All Smiles Tampa Bay (Dental Office)
"Everyone wants a referral-based business because we all know that the best prospects come from referrals. They are less skeptical, cost less and are more comfortable to acquire. But mastering the art of having a steady stream of referrals is something else indeed. Lorraine Lane knows. She's studied it, tested what works—and what doesn't. She's taught it and refined it into a science. And she's sharing it with you now in this book. If you want to learn something well, find a master and listen and practice carefully. Lorraine is that master. And this book will put you on the path to mastering business-building referrals. I highly recommend it."
Michael Angier
Founder and President, SuccessNet.org
Author of several books on the Science of Successful Thinking /
SuccessNet
"The four As of the A-Game of Business-Building Referrals caused a big turnaround in my thinking. I learned that building a referral business is not just about networking. It's about making connections when you network, and then building relationships with those whose businesses I can help, and who can help me."
Cheryl Herman
"Last year I had the pleasure of participating in a ten-week program that focused on your referral A-Game, facilitated by Lorraine Lane. As a very busy financial advisor, I am always leery about committing my time to anything but my practice. As it turned out, Lorraine's program was a surprising game-changer for me. Over the course of the class, Lorraine really taught me to be much more aware of my surroundings, my clients' goals, and most importantly, how I was interacting with others. The ultimate benefit I received is the ability to truly listen. My listening skills have been refined and as a result, I've enjoyed increased client acquisition, and have been able to uncover more opportunities in my practice. The enhancement of my listening skills has been a gift. I recommend Lorraine and her A-Game Program to anyone who is looking for a game changer in their career or business."
Eliot Dylan Marr
CEO, Marr Financial Group
"My wife met Lorraine Lane at a networking event we were attending, and immediately sought me out in the crowd to introduce me. With the down-turn in the economy, my law practice was suffering, as was just about every other business we knew. Lorraine introduced herself as someone who helped businesses like mine to grow. This was something my firm definitely needed. Lawyer advertising has become big business, but our law firm is small and focuses on personal referrals as its main source of clientele. I hired Lorraine shortly after our meeting to help 're-grow' our business. Lorraine incorporated her 'four As' and helped motivate my partners, my staff, and me to become more aware and attentive to the business. It wasn't long before we began to redevelop referral partners, increase referral sources, and generally enjoy a revitalization of our practice. I know first-hand that the A-Game is a winning formula to improve business, increase revenues, and more importantly generate a long-term referral base. I thank my wife Arndrea for making this valuable introduction and Lorraine for helping take my business to the next level."
Craig A. Laporte, Esq.