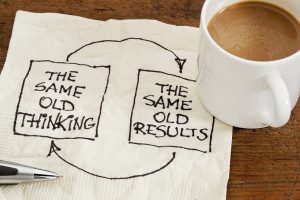 It takes courage to call a spade a spade. If you decide to step up and get honest about what is really going on, you risk people not liking what you say, criticizing you for kicking up dirt, and becoming defensive about their own low octane game.
If you observe an addict, you will see someone who denies the problem. They prefer to keep things status quo. If you challenge the addict, they will vehemently deny that the problem exists. They will make you the problem, even though you're trying to help them stop their addiction.
There's a payoff for lying to oneself. You don't need to change. Everything is perfect as it is.
Or is it? Read more